I have been promising this post for a really long time. sorry that I'm a lazy bum, you guys! and
distira, I hope this brightens your day a little bit. ♥

this is only one part of the vast sprawling conglomerate of stuff I have made dedicated to my love for FC Barcelona, which can be navigated from this page.


Thiago and Rafa Alcantara (born in '91 and '93 respectively, stop rubbing it in that I'm old now) are brothers, best friends, and players for FC Barcelona. before the 2011-12 season, Thiago was promoted to the first team from Barça B and Rafa was promoted to Barça B from Juvenil A, and because of the age gap, they have never been officially enrolled in the same team at Barcelona, although the divisions between categories are pretty fluid; players often move up or down if they seem to be outgrowing their current team or not getting enough of a chance to play, or if a different team needs them. (Thiago spent a sizable chunk the 2010-11 season with the first team, and Rafa played several games with Barça B, probably at least in part to fill the gap left by his brother's temporary promotion.) in fact, Thiago commented once that he thought it was very unlikely he would get to play with his brother, since they both play the same position. however, he turned out to be wrong - they both got to start on February 12 2011, against Cartagena, a game that Barça B won 3-0. coincidentally (or maybe not, who knows) it was also Rafa's 18th birthday.

Rafa and Thiago are very close (they share an apartment and most of their friends), occasionally bordering on co-dependent. but in an adorable way! the following is my (attempt at a) translation of an article from Sport about them:


HE BECAME DEPRESSED WHEN HE WAS SEPARATED FROM THIAGO

Rafa Alcantara, the goalkeeper/striker who can't live without his brother

After the relentless emergence of Thiago Alcantara, it could soon be his brother Rafa's turn.

Thiago's brother aims at being a "crack" and already leads both Oscar Garcia's Juvenil A and the Spanish U-17 and U-19 NTs. Born February 12, 1993, Rafa Alcantara has already aroused the interest of Pep Guardiola and Luis Enrique. Like Thiago, his first surname is that of his mother and his second that of his father, Do Nascimento. "It's nicer. They've always called Rafa 'Rafinha' but he doesn't like it," Mazinho explained.

A big joker, Rafa has a very special relationship with Thiago and the separation was fatal when his brother was signed by Barça. So much, that he started losing his hair and couldn't keep up in school. So his father spoke with Albert Benaiges (the grassroots coordinator) and Rafa had a trial with Barça.

And then he took revenge on his son for his continual jokes. "He's always joking and you don't know if he's speaking seriously. When I learned that he could stay with [Thiago], I told him that they'd told me that he was a bum who didn't work, and they didn't want him. He started to cry, but I picked him up and told him it was a joke. He always gets me and for one day I got to laugh at him," continued Mazinho.

What few know is that a good goalkeeper was lost in Rafa. "At Vigo, he was goalkeeper in the first half and an outfield player in the second. He's quick and he does very well between the sticks," said his father. After he came to Barcelona, he joined his brother's group of friends "and now they seem more Rafa's friends than Thiago's," said Mazinho. Although he only lived for four years in Brazil and he is happy in the U-19s, "La Canarinha" (the Brazilian national team) pulls at Rafa. "He's very happy with the treatment of the Spanish Federation, but... he has doubts," concluded his father.


it's not just Rafa, either. Thiago after a day's separation from his brother during international duty: tweeting about how much he misses him. (their twitters are just generally goldmines of adorable, incidentally. Rafa more than Thiago.) how so cute?!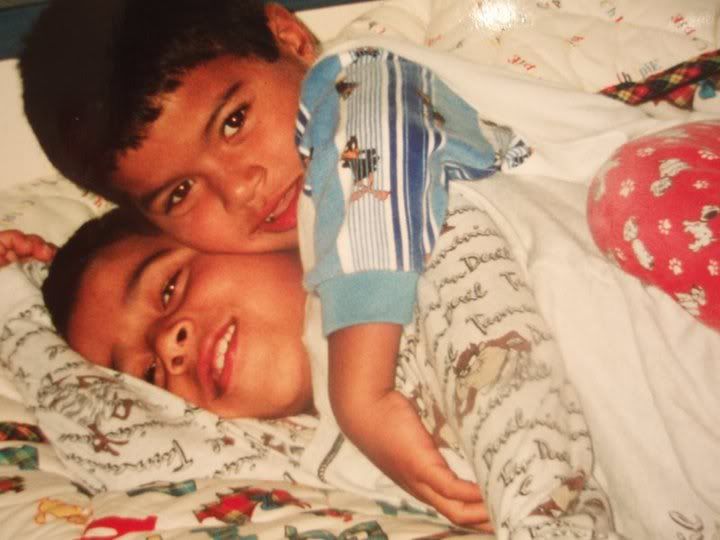 fat-faced babies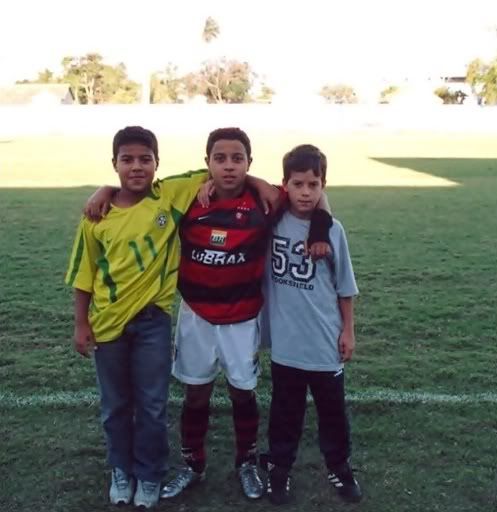 fat-faced little kids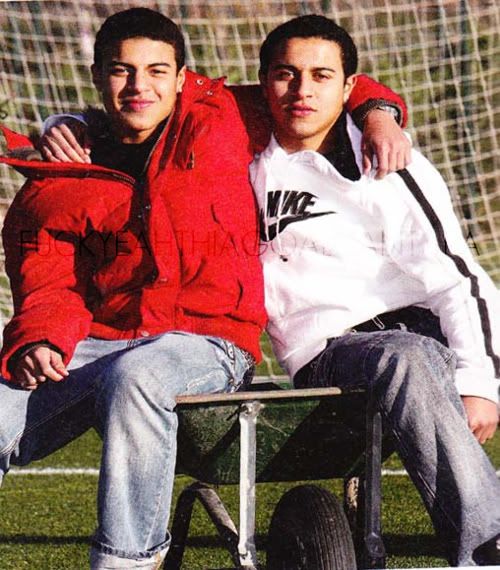 fat-faced teenagers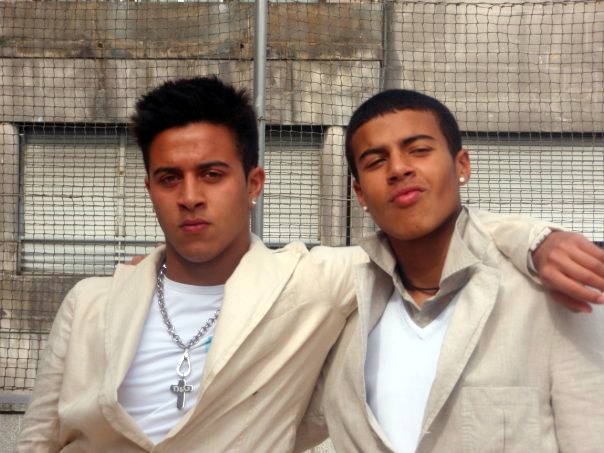 fashion criminals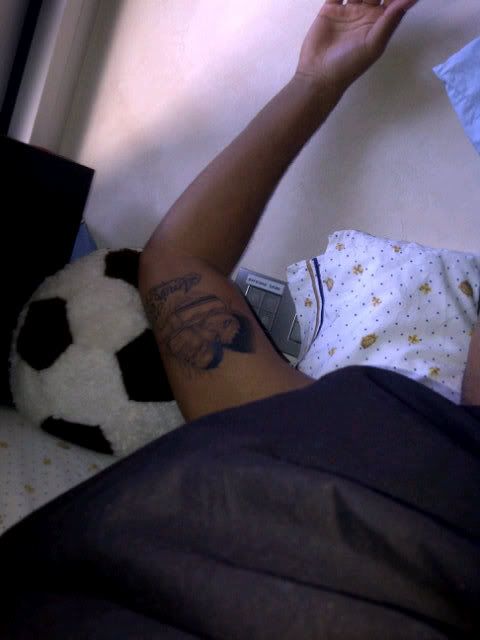 and then there's Rafa's tattoo. not sure you can tell what it's of? scroll up to the first picture on this page. yeah. because nothing screams "manly tattoo" like a picture of yourself cuddling the daylights out of your big brother as a toddler.



Rafa's 18th birthday was pretty awesome, too, just going by the photographic evidence. as mentioned above, he and Thiago both got to start in Barça B's match that day, which they won. and then apparently they went out.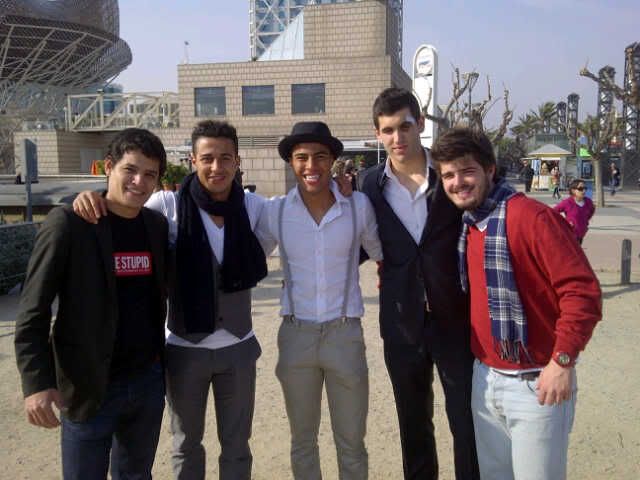 before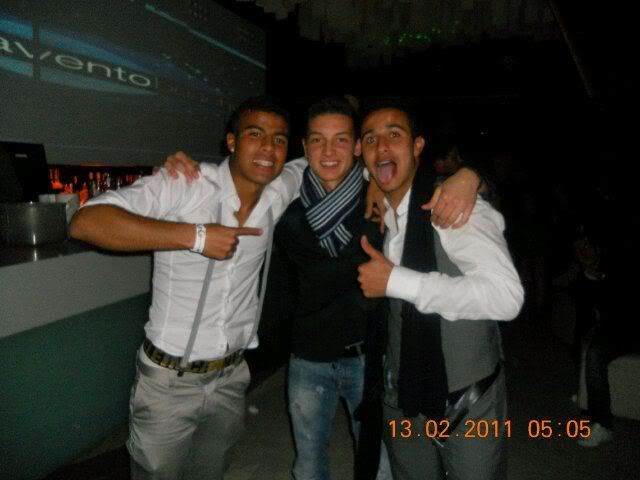 after (note the time stamp...)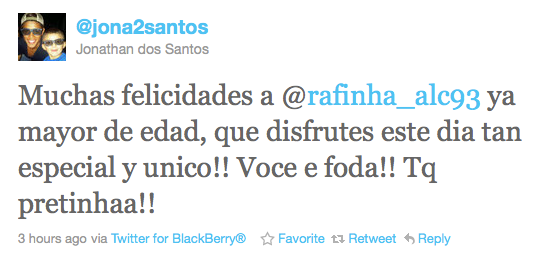 birthday wishes from Jonathan dos Santos (we'll get to him in second)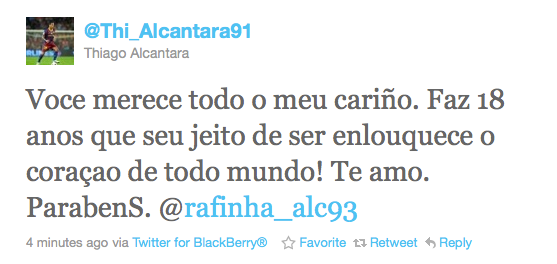 and from big bro: "you deserve it all, my darling. 18 years that you've been bringing joy to the heart of the whole world! I love you. congratulations." (extremely rough translation, with the help of a Portuguese speaker, but yeah. that's what he said.)



at this point we add to the mix Jonathan dos Santos, other best friend, third musketeer and honorary Alcantara. DO NOT BE FOOLED BY HIS INNOCENT FACE. Rafa and Thiago may have forgiven him for the thing with the hookers, but I have not. but they do seem to like him an awful lot.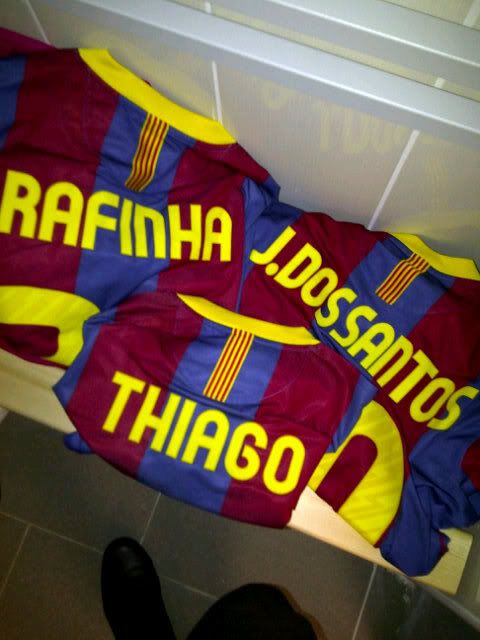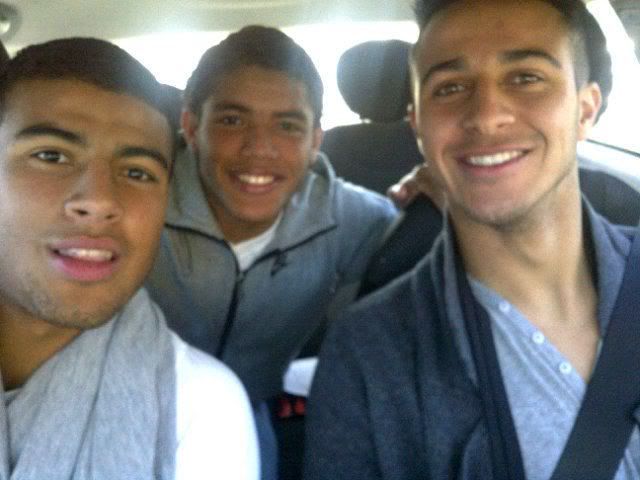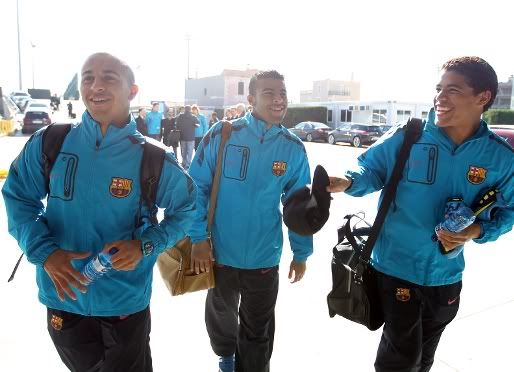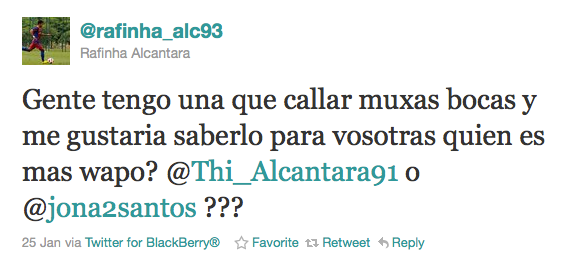 "people I have a lot of mouths to shut up and I would like to know who you think is cuter? Thiago or Jonathan???"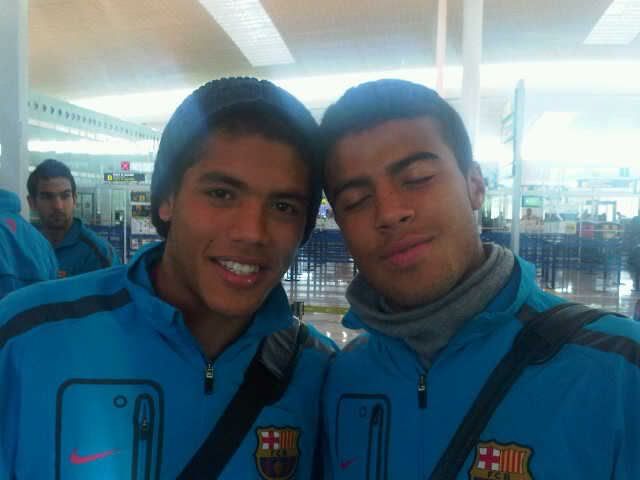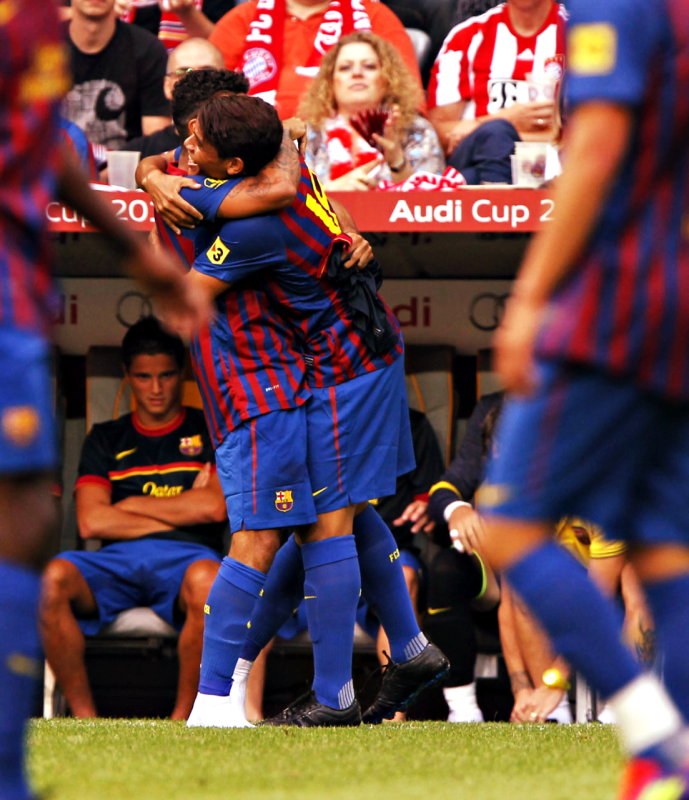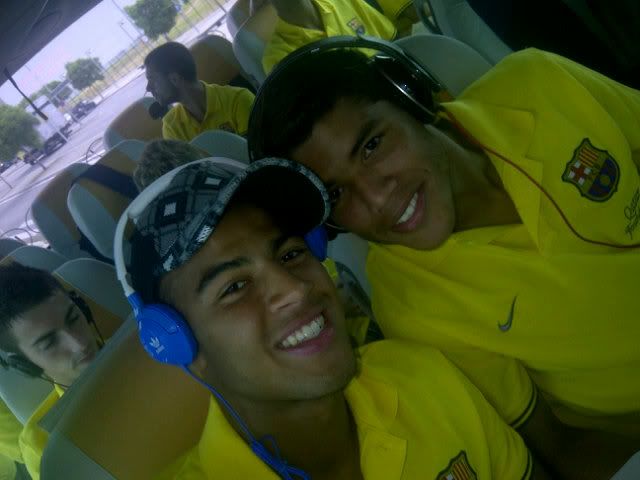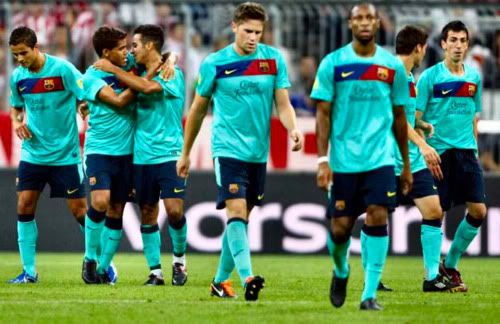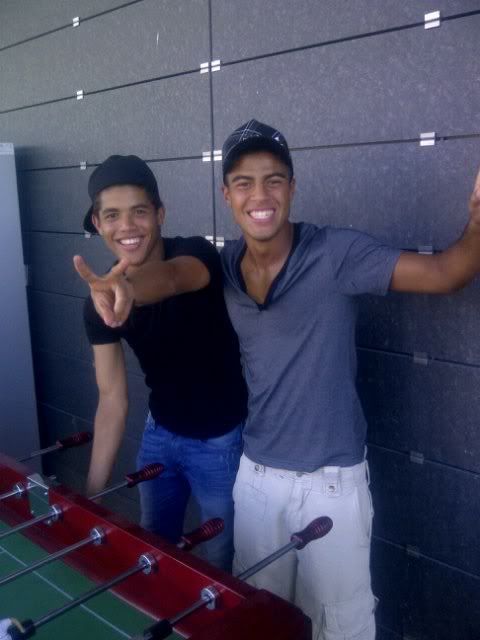 in conclusion: